[fusion_builder_container hundred_percent="no" equal_height_columns="no" menu_anchor="" hide_on_mobile="small-visibility,medium-visibility,large-visibility" class="" id="" background_color="" background_image="" background_position="center center" background_repeat="no-repeat" fade="no" background_parallax="none" parallax_speed="0.3″ video_mp4="" video_webm="" video_ogv="" video_url="" video_aspect_ratio="16:9″ video_loop="yes" video_mute="yes" overlay_color="" video_preview_image="" border_size="" border_color="" border_style="solid" padding_top="" padding_bottom="" padding_left="" padding_right=""][fusion_builder_row][fusion_builder_column type="1_1″ layout="1_1″ background_position="left top" background_color="" border_size="" border_color="" border_style="solid" border_position="all" spacing="yes" background_image="" background_repeat="no-repeat" padding_top="" padding_right="" padding_bottom="" padding_left="" margin_top="0px" margin_bottom="0px" class="" id="" animation_type="" animation_speed="0.3″ animation_direction="left" hide_on_mobile="small-visibility,medium-visibility,large-visibility" center_content="no" last="no" min_height="" hover_type="none" link=""][fusion_text columns="" column_min_width="" column_spacing="" rule_style="default" rule_size="" rule_color="" hide_on_mobile="small-visibility,medium-visibility,large-visibility" class="" id=""]
Installments for Credit Cards
Everything just became more affordable with 3 easy steps to a hassle free installments service by PAY-FORT where you won't need to call your bank and bank will convert the transaction into installments within 3 to 5 working days.
Choose installments option on checkout. Select your Country, Bank and the Plan. Enter the Credit Card details and Pay.
**Note: Minimum amount should be more than 1000aed and above. Please note that the full amount will be blocked on your Credit Card and Debit cards are not allowed.
How it works?
Installment payments helps you pay for large ticket items over time.
With Installments, you can pay for your purchases in monthly installments, without any hassle.
Step. 1 – Select installments on the Check Out Page
Do the entire EMI process online
Step 2. – Select the Installment Plan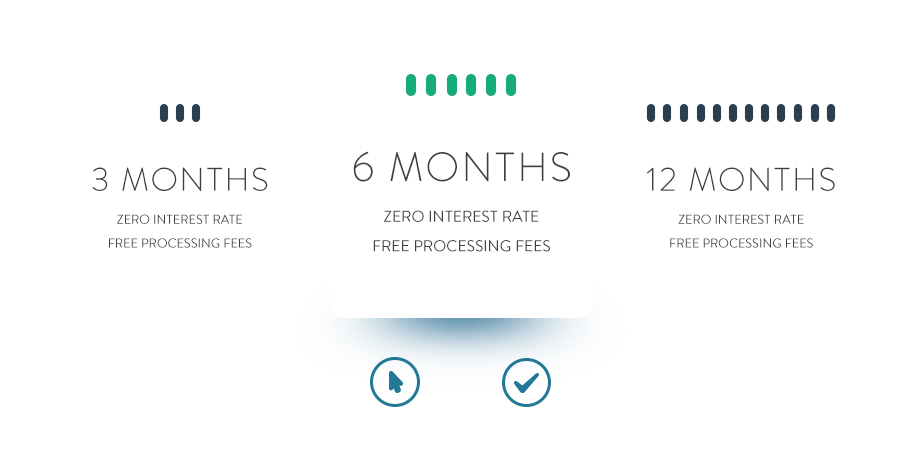 No need to call the bank
Step. 3 – Get payment confirmation
Complete transaction details are sent
                                                                     Partner Bank
[/fusion_text][/fusion_builder_column][/fusion_builder_row][/fusion_builder_container]